Femto - DME unlock for MEVD17.x.x & MG1 Series DME (6/2020+) - BMW/Toyota Supra

Sale
Vendor: european auto source - Service
Type: DME Unlocking
SKU: FEM.MEVDMG1.UNLA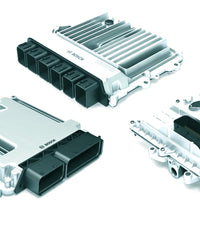 Femto - DME unlock for MEVD17.x.x & MG1 Series DME (6/2020+) - BMW/Toyota Supra
- B58 - A90 Supra G3X 240i/340i/440i/540i / No / No
$1,500.00
DME Unlock service provided by Femto in Finland. All BMW vehicles with a production date after 06/2020 require the Femto unlock for flash-based tuning. At this time, this cannot be Bench unlocked in-house.

Once your MEVD17.x.x and MG1 series DME is unlocked, this enables OBD based tuning. This is required beforehand for such platforms as Bootmod3, and MHD Tuning through the OBD2 Port.
Starting June 2020 and onward, all BMW DMEs produced were shipped with an updated bootloader that rendered OBD Flash Tuning using existing protocols impossible. For a short time, there was no solution for this problem. Currently, as the community still anxiously waits for a US-Based DME Unlock for MG1 DMEs, there is a solution available. The company known as Femto offers a mail-in service now known as the Femto Unlock. This unlocks your DME, making OBD Flash Programming possible. International Shipping costs are not included, but average cost of International Shipping/Receiving of your DME is ~$350.

Unlocking Process Outline

Purchase the Unlock procedure from this page. With purchase, you're also purchasing your Return Shipping Label.
For those planning on running Bootmod3, you must create an account and activate your vehicle prior to removing your DME
Remove your DME from your vehicle

Mail your DME to our facility for preparation

Wait ~8-10 Business Days, in which your DME will be unlocked and returned to you
Reinstall DME in your vehicle
Flash with your preferred Flash Tune

Note: BM3 License & VIN must be activated before sending us your DME. BM3 CustomROM will not be able to load if your license is not activated and VIN of your car is not in the BM3 user database. OTA Updates must be disabled in iDrive to prevent accidental tune removal, in which an Unlock process will be required again.

In the meantime your DME will be shipped via DHL to Femto/Finland, where it will be unlocked and returned to our facility in Anaheim, CA. In most cases with standard shipping this is about ~8-10 business day turnaround, sometimes sooner in some cases. Additionally, as an added safeguard - we add Apple AirTag tracking devices to each DME shipment prior to shipping.

Looking those for a DME Unlock for a vehicle produced Pre-06/2020, we can Bench Unlock in-house.

Please Note Charge is per DME, meaning V8 Customers will be subject to two Unlock charges. Simply ship your DME/ECU to our Anaheim facility and we will prep/ship your DME to Finland for unlocking and return it to you, ready for tuning.

DME Cloning
User must provide their own DME if cloning is desired, along with their current DME. Processing includes where applicable: 1:1 copy of the original excluding the OTP (oneTimeProgram) area, transfer of VIN, mileage, working hours, injection coding, ISN (Individual Serial Number for EWS2, EWS3 also EGS), SK (Secret Key, for EWS4, CAS2, CAS3, CAS3+, CAS4, CAS4+, FEM), programmed to vehicle's current I-Level, coding and adaptation reset.
Important: DME must be registered and activated with an active BM3 account before removing. DMEs that are not previously activated will not be able to complete the unlocking process and will be returned, requiring to ship again for unlocking at an additional cost.
Vehicles Supported
BMW F87 M2, including Competition
BMW F80 M3, including Competition
BMW F82 M4, including Competition
BMW F83 M4, including Competition
BMW G80 M3, including Competition
BMW G82 M4, including Competition
BMW G83 M4, including Competition
BMW F90 M5, including Competition
BMW F9X M8, including Competition
BMW F97 X3M, including Competition
BMW F98 X4M, including Competition
BMW F95 X5M, including Competition
BMW F96 X6M, including Competition
Toyota A90 Supra