Macht Schnell - Exhaust Valve Control (EVC) Module - BMW F8X M2/M3/M4

Sale
Vendor: Macht Schnell
Type: Exhaust Valve Controllers
SKU: MS.40.00.100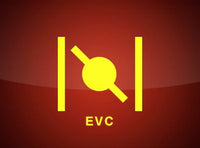 Macht Schnell - Exhaust Valve Control (EVC) Module - BMW F8X M2/M3/M4
$395.00
Compatible with all exhaust systems (OEM or aftermarket) that retain the factory EVC control, the Macht Schnell Exhaust Valve Control (EVC) Module allows FULL user control of your exhaust system at the touch of a button. No clumsy key FOBs or additional equipment is needed - this is a 100% integrated solution and the first of its kind for current BMW models. 

BMW's Exhaust Control Valve is integrated at the exhaust system end pipe of the muffler. The exhaust flap reduces the noise level when the engine is idle and when the engine speed is close to idle. This reduces the outlet noise to improve comfort to the driver. The reduction on a stock exhaust system is ~8dB on the stock exhaust system. 

Features

FULL control over Exhaust Valve Control at the touch of a button - on the fly or while stationary

User settings configurable by computer or while installed in vehicle from driver's seat

Open/Close Exhaust Valve at YOUR command, or use BMW's factory profile for Exhaust Valve Control

Optional User-defined Valve Control Setting at startup (Open/Closed) or default to OEM operation

Quiet Cold Start in mornings compared to OEM operation

Integrated USB port for feature updates and configuration changes

InstallAID integrated LED confirms proper installation/operation while in use

Regulated internal power supply enters sleep mode to prevent unnecessary power drain while vehicle is parked

Easy 20-minute installation process with no wire cutting

No dealer visits or coding required after installation

Completely removable at any time
Simply press the BC stalk for +2 seconds to change EVC modes. This is the feature that should have been standard from BMW.


The Macht Schnell EVC module utilizes the instrument turn signal indicators and tachometer needle to give a visual confirmation of what particular mode you are in. Outside turn signals are not affected during operation and operate normally.

Exhaust Valve Settings
"On Demand" Exhaust Valve Control. Exhaust valves can be operated while parked or while driving in following modes:
Exhaust Valve open at all times
Exhaust Valve Closed at all times
Auto/OEM Mode (factory operation)
EVC Memory Recall
Exhaust Valve can be set to remember last used position or revert to closed position upon engine start

Active Sound Configuration
The option to configure the Active Sound is available in a variety of options for suit one's needs. User has the option to deactivate Active Sound permanently, or only to operate within certain modes: for instance,  while with the valve flap open, or only with valve flap closed.  

1-Touch Comfort Window/Mirror Closing Upon Vehicle Locking
Comfort Closing will allow the windows and/or mirrors to 1-touch close upon locking automatically. This option can be configured to only close windows, only fold mirrors or close windows/fold mirrors together automatically. 

OBD2 Cycling
OBD2 Cycling is helpful when performing diagnostics or clearing engine codes on a programmable timed cycle. Also useful for those running off-road track setups.
WARNING: Please note that certain aftermarket exhaust systems and/or accessories may not comply with applicable US (including California) laws and regulations, and may therefore be prohibited for use on highways or roads, or on roads or vehicles otherwise subject to emissions control requirements. California prohibits the use of any aftermarket exhaust system that modifies, removes or replaces original equipment catalysts, unless CARB has issued an Executive Order as to such part or system.
Increased Halo Brightness
For those equipped with LED headlamps, the brightness level can be increased by approximately 40% for maximum intensity while driving

Passive / Invisible mode
Auto passive mode will allow factory electronic test equipment or other aftermarket devices to be utilized without causing irregularities in readouts or operation

USB Port for easy setup / updates
Module can be configured and updated using via PC

Unique design features only to be found in Macht Schnell EVC Module
Fully E13 tested and certified: E13 10R-02 4133
Ultra-low power standby mode (less than 0.1mA)
InstallAID LED shows correct installation and status
Intuitive Setup menu for easy customization

Vehicles Supported
BMW F2X 2-Series/M235i/M240i
BMW F3X 3-Series models
BMW F3X 4-Series models
BMW F8X M3 & M4
BMW F87 M2, including Competition